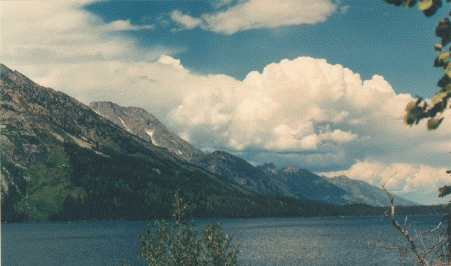 Jenny Lake at the base of the Grand Teton's
In Wyoming, just south of Yellostone Park







Camping is one of my favorite things to do. I go at least once
a year to some wilderness place or another. Unfortuneately, I
haven't taken many pictures of most of the places, so I can't share
them with you. But, I have taken some!





Some pictures of the Fourth of July Lake area.

Pictures of Craters of the Moon lava flow.

My last trip to Yellowstone Park in the height of turist season.

The Grand Tetons in Wyoming.